TO EMPOWER CITIZENS WITH DATA, INFORMATION AND ANALYSIS THAT CAN SAVE RIVERS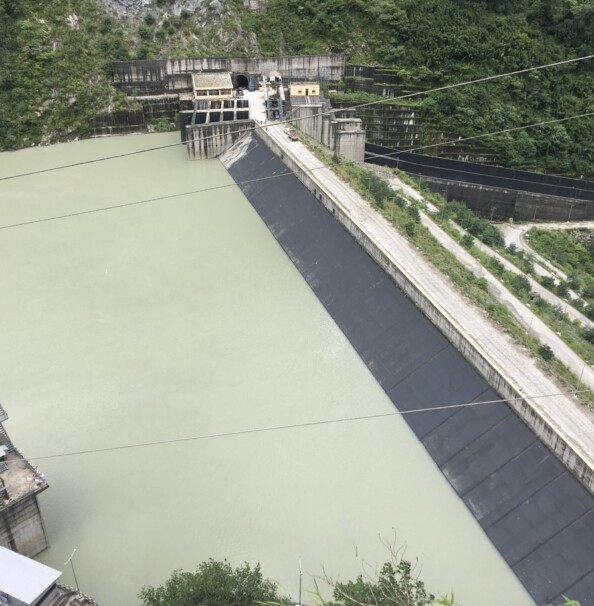 Rivers, the lifeline of our economy and wildlife are drying up and becoming too polluted.  Drought and floods are becoming frequent and more intense. Addressing these challenges involves making sound data-driven and evidence-based decisions in the context of a river basin.
Making data-driven and evidence-based decisions requires a database of river information that integrates data housed and maintained by multiple agencies, including scientific agencies at the international level. The current setup has no such databases in place or has databases that are woefully inadequate for the task at hand and are perhaps bordering on triviality.
As a result, citizens and decision-makers are misinformed. Misinformation has fostered irrational justification for dams, execution of needless water infrastructure projects and inequitable distribution of precious water resulting in mismanagement of rivers. Mismanagement is endangering  rivers and threatening water security of humans and wildlife alike.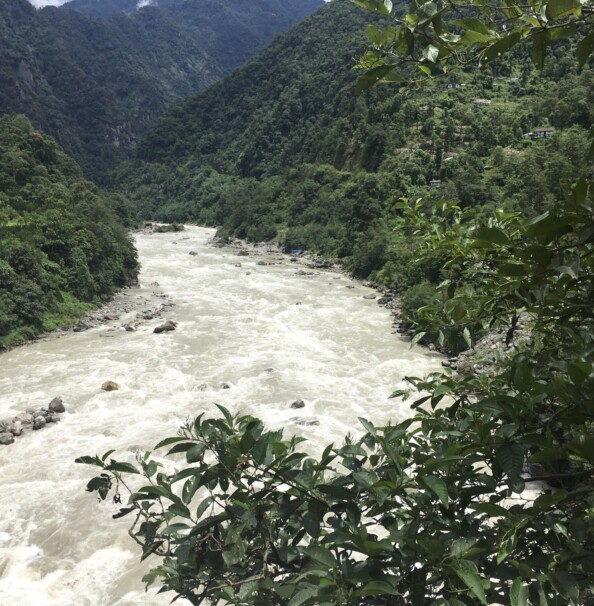 River Basin Information System
One way for concerned citizens to address mismanagement of rivers and drive change is to have facts on hand. Facts, in this case are data on river flows, dams storage levels, dam water utilization, distribution of river water, river water quality, basin rainfall trends and the various pressures the rivers face like quarrying, industrial pollution, sewage, sand mining and so forth, at the river basin level.
To that end, we intend to spearhead a bottom-up citizen initiative to build a sensible and closer to reality River Basin Information System, by sourcing and analysing data from government, independent scientific studies, media, google earth engine, and ground-truthing for the rivers of Karnataka. We also intend to present this data and information, in an easily understandable format to assist in river conservation.
MEET THE CO-FOUNDERS AND CURATORS OF PAANI.EARTH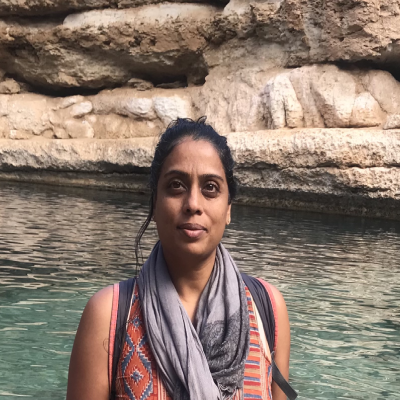 Computer Science Engineer by education and profession, Nirmala last worked for Novartis in the US. Intending to learn and understand environmental issues, she obtained an M.Sc in Environmental Management from the University of San Francisco.
She has volunteered with several environmental organizations like Sierra Club (East Bay chapter & San Francisco), Nature Conservancy, Alcoholic Anonymous, Leukaemia and Lymphoma society in San Francisco. After spending more than a decade in the US, she returned to her homeland Bengaluru, intending to work on environmental issues.
She took to farming without chemicals and grows her food and makes her oil.  She is always traveling in a bid to understand the state of the environment and connect with farmers and women. She loves to hike and has dedicated her time to working on River Pollution, River rights, and Justice issues in the Cauvery basin as trustee of Bangalore Environment Trust.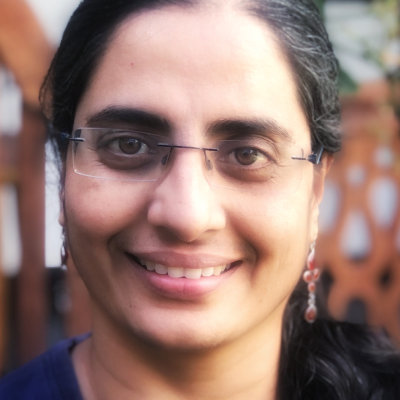 Electronics and Communications Engineer with an M.S in Electrical Engineering from the Pennsylvania State University,  Madhuri last worked for Hughes Network Systems in the US.
Her 'Out of sight, Out of mind' existence took a u-turn when she read "Affluenza: The All-Consuming epidemic". The startling facts about how everyday choices and needless consumption is negatively impacting the environment was an eye-opener and triggered her journey to examine every choice she and her family made in daily life.
Returning to India, unwittingly, she took up residence next to the heavily polluted and biologically dead, Vrishabhavathi river. Appalled by the state of the river, she dove head-on to address it by engaging with the government and other concerned citizens. As the multitude of complexities revealed the nature and magnitude of the problem, she realized the need for a systematic and scientific approach, leading her to Paani. Her newly acquired geospatial and google earth engine skills have been invaluable in mapping and analysing water resources.
She loves gardening and engages in community-level efforts for sustainable water use.
One of the founding members, Madhuri, works full-time on Paani.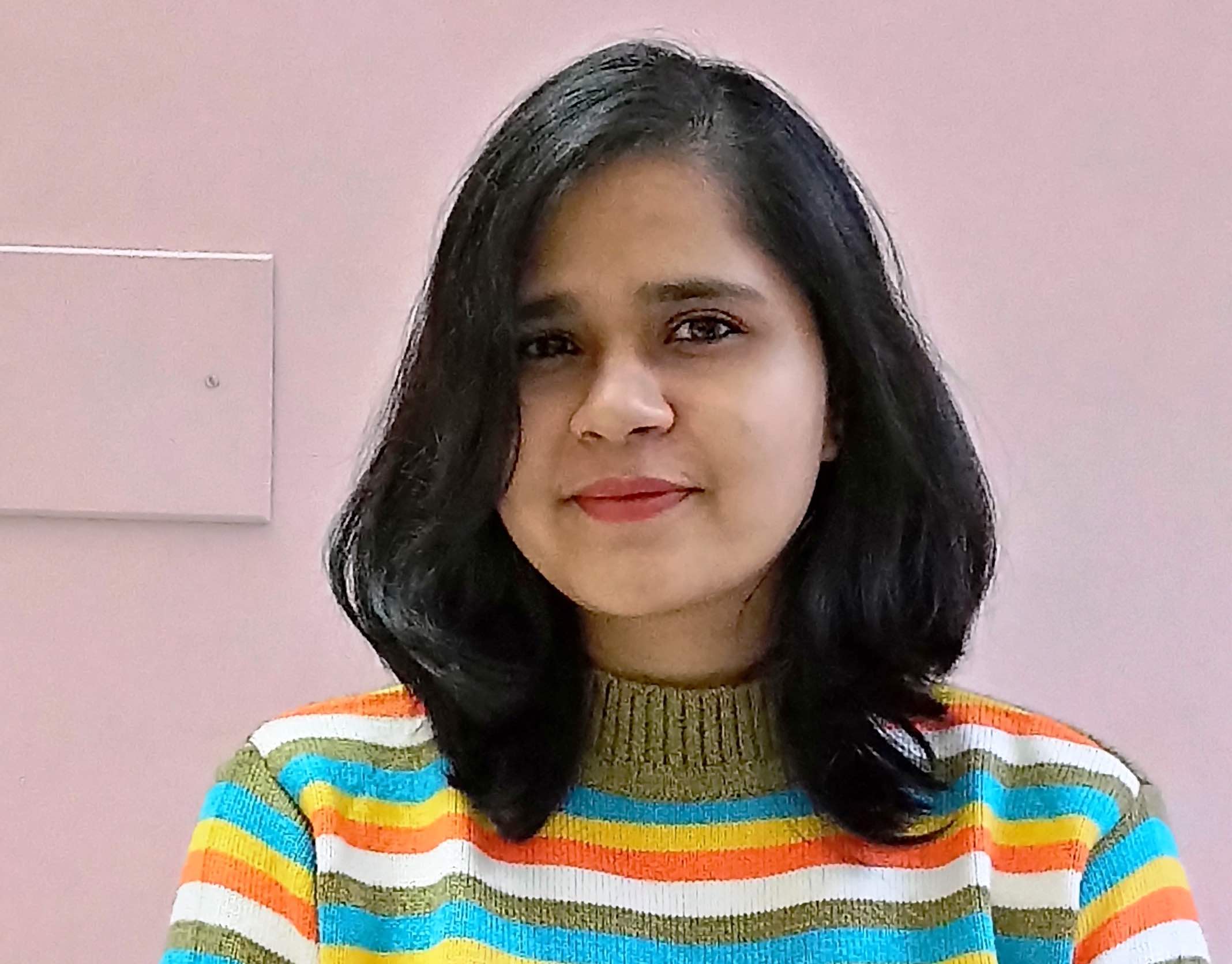 Khushbu is an Environmental Engineer with over 5 years of experience in academia, specialising in teaching subjects such as hydrology, solid waste management, water and wastewater treatment, remote sensing, and GIS to engineering undergraduates. Currently pursuing her PhD in Environmental Engineering, her research focuses on water security and the lakes of Bengaluru.
She has successfully completed two government-funded (ISRO, Govt. of India & VGST, Govt. of Karnataka) water-related research projects. This experience has exposed her to the challenges of data scarcity, gaps in data collection, and limited transparency in data sharing within the environmental sector of the city. The question of "Why is data not available for citizens or researchers?" has consistently driven her to seek solutions.
Over the years, Khushbu's dedication to conserving the environment has remained steadfast. Her commitment is reflected in her continuous efforts to comprehend critical environmental challenges, propose practical solutions, and actively engage in on-ground projects and site visits.
She is curious, loves to read, and recently started learning Kathak.
Khushbu is joining us as a full-time Researcher and Curator.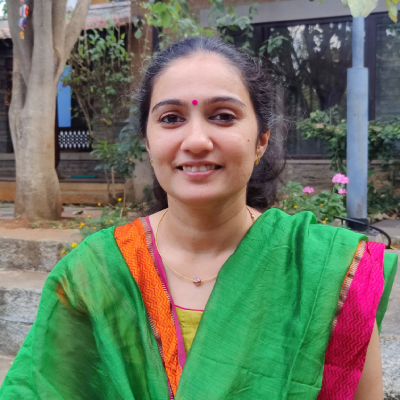 Dentist by education and profession, Dr. Paliwal has practiced dentistry for 15 years in various hospitals including Manipal.  Her journey from a humble farming community in Madhya Pradesh to practicing dentistry in Bengaluru, to giving up her career for the environment has been about compassion. 
She has witnessed first-hand the livelihood challenges of farmers, the commercial mindset creeping into medical practice, and then the undeniable degradation of rivers and the environment.   Seeing frequent fires on Bellandur lake from her balcony, she was shocked that the lake could burn.
To leave a better environment for future generations, she joined Bangalore Environment Trust as a trustee. Since then, she has engaged with the government and communities on industrial pollution and conservation of lakes and rivers. Her relentless pursuit to understand public interest litigations and the functioning of sewage treatment plants is most talked about in the trust.
Always smiling and chirpy, she occasionally attends to her patients and enjoys hiking and gardening. 
IN BUILDING RIVER BASIN INFORMATION SYSTEM
Get involved in building a sensible and closer to reality river basin information system
Share data and information with us.
Volunteer your geospatial skills and subject matter expertise.
Offer to write content, research and field work.