Dakshina Pinakini (Ponnaiyar) is a ~425 kms long, east-flowing river that empties into the Bay of Bengal. It has its origin, in Nandi Hills, near Bengaluru, Karnataka. Its 28,288 sq kms catchment area is spread over Karnataka and Tamil Nadu state. On the north is the Palar River basin, and on the south is the Cauvery River Basin.The only major metropolitan city in the catchment is the Silicon Valley of India – Bengaluru, which also happens to be the biggest polluter of the river. Bengaluru city daily discharges industrial effluents, sewage, and disintegrating solid waste into the river. Moreover, the burning lake of Bengaluru – Bellandur lake is in the catchment, making it worse for the river. This page intends to capture, primarily, Bengaluru's pollution impact on the river.
This basic map of the Dakshina Pinakini(Ponnaiyar) river shows the entire basin along with drainage and major lakes/reservoirs. It identifies the basin area occupied by Karnataka and Tamil Nadu with some major cities/towns. Besides naming some major reservoirs, it also gives their gross storage capacity.
The data source is indiawris.gov.in and central water commission (cwc.gov.in).
Click image to load the map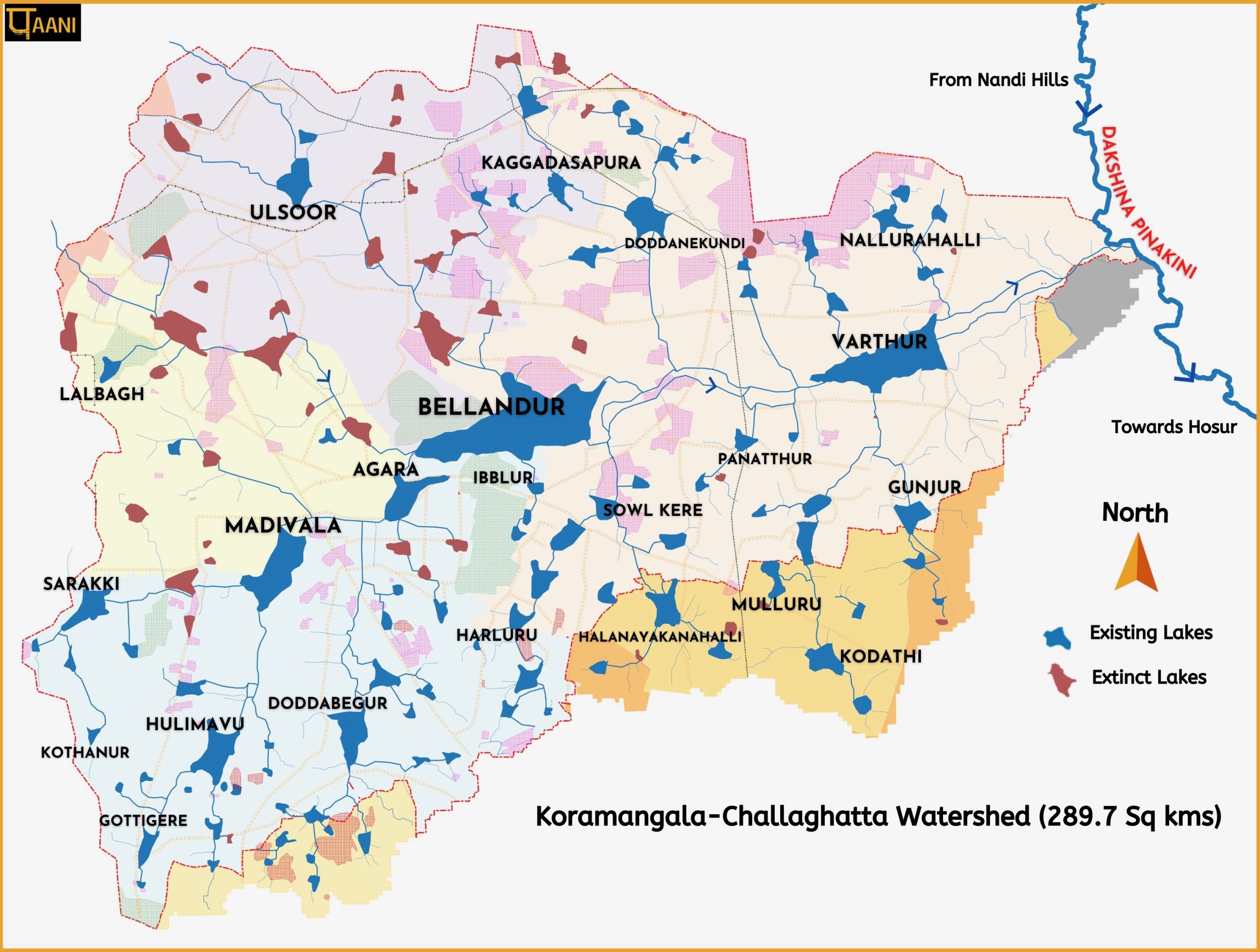 KC watershed of Bengaluru has big a impact on the river. Everything related to the watershed is covered here.