Bengaluru – capital city of Karnataka, was fondly known as the city of a thousand lakes, with its water needs met by a series of well-connected man-made tanks. As the city transitioned from City of Thousand Lakes to The Silicon Valley of India, it had to go far to fetch water. Today, the city draws 1450 Million Litres per Day of Cauvery River water from 100 Kms away at a considerable cost. And that is not enough. If the city needs to sustain and survive, it must save every drop of water. To do that, we must know everything about lakes, streams, rivers, and groundwater from which Bengaluru draws water. This page is a repository of maps, data & analysis on everything related to water in Bengaluru Urban District, including Bruhat Bengaluru Mahanagara Palike(BBMP) area.
Rivers, Lakes and Rajakaluves
The infographic shows the surface hydrology-rivers, lakes, and raja kaluves  of Bengaluru Urban District (Includes BBMP area) overlaid on USGS SRTM topography.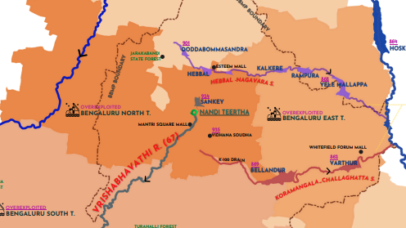 A crisp perspective on the use and abuse of rivers that is of concern to Bengaluru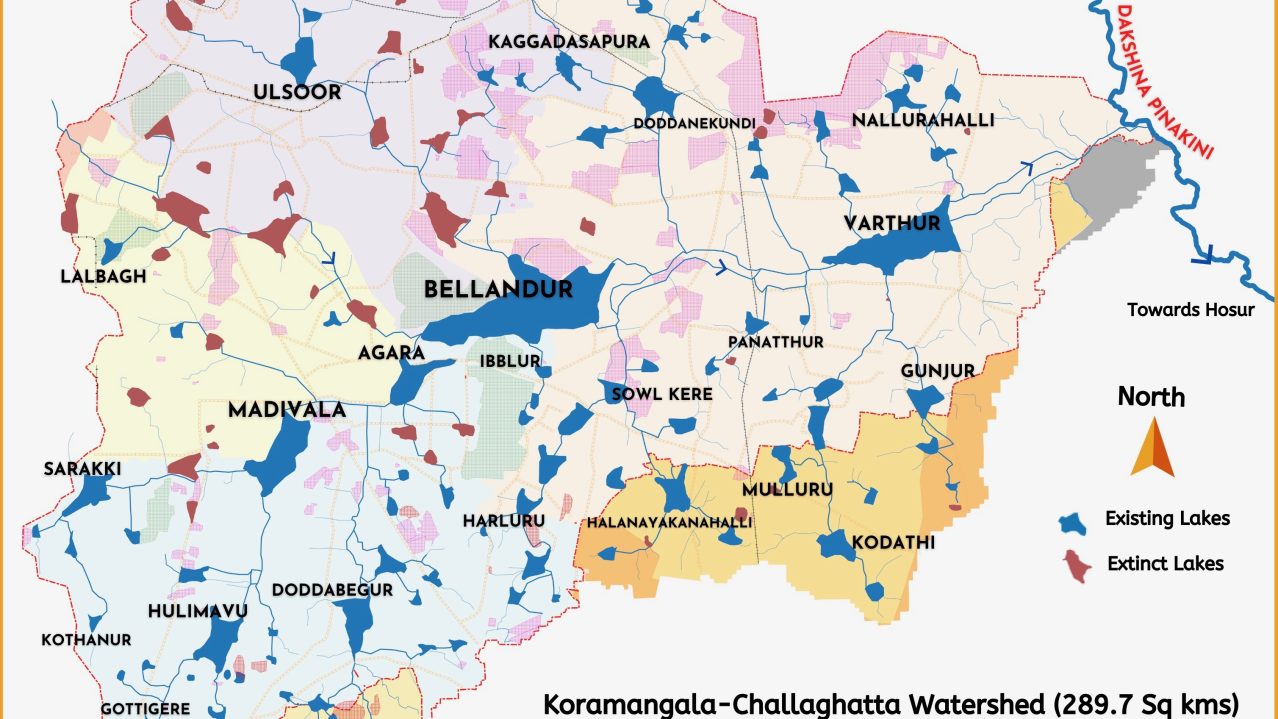 A repository of maps, data and analysis on Koramangala Challaghatta Watershed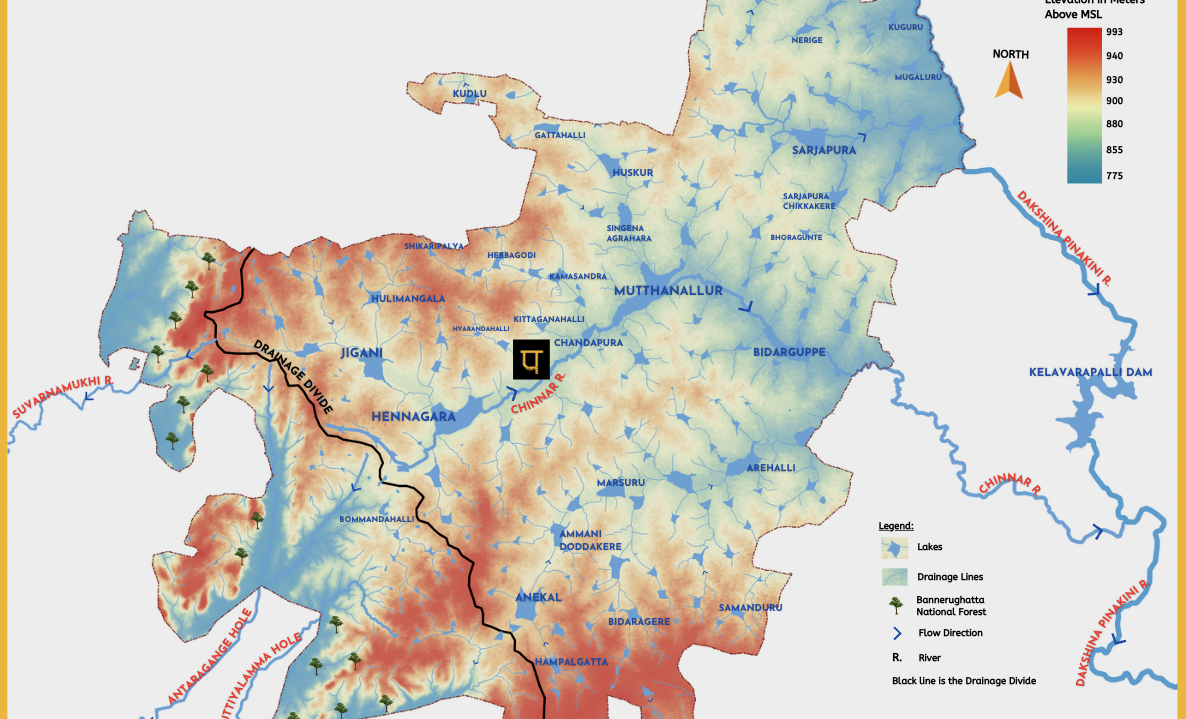 A repository of maps, data, and analysis on rivers & lakes of Anekal Taluk in Bengaluru Urban District