Located strategically in Bengaluru-Chennai industrial corridor, Anekal taluk has emerged to be Bengaluru's industrial hub, especially for the highly polluting Chemical & Pharmaceutical industries. While this industrial development is a remarkable economic success for Bengaluru vis-a-vis India, unfortunately, it has also resulted in extraordinary negative externalities in the form of pollution, esp. of rivers, lakes & underground aquifers.
The grossly polluted and overexploited underground aquifers are the source of drinking water. As a result, taluk's population and economic activities are in utter need of water, not just any quality of water, but clean & safe water. The need for clean water in the taluk's Pharmaceutical industries has resulted in Bengaluru Water Supply and Sewerage Board (BWSSB) supplying Cauvery water to many Pharmaceutical industries, including Biocon. However, ordinary citizens still depend on vanishing & unsafe groundwater for drinking. So, there is an urgent need to address quality, quantity, and equity concerns in the heavily water-stressed region of Anekal.
This platform provides the necessary data points for citizens  & policymakers to address these concerns.
This self-explanatory infographic shows the surface hydrology  of Anekal Taluk– Chinnar River, lakes & stream network of both Dakshina Pinakini & Arkavathi River Basin overlaid on topography.
Click image to load the hydrology infographic.
The Rivers, Lakes & Watershed of Anekal Taluk map-data visualization shows, as the name says, Rivers – Chinnar, Suvarnamukhi & Dakshina Pinakini, 285 lakes and their cascading connectivity and five watersheds spread over ~533 sq. kms of Anekal Taluk. The lake area, capacity, and custodian are given. Stressors such as Industrial Areas, Quarries,Industrial Common Effluent Treatment Plants, Industrial & Municipal Sewage Treatment Plants & Transport Infrastructure like roads & railways are marked.
Click here to load the map in English. Click here to load Map in Kannada. Click here of the image on the left to read the extensive map-data narrative.
This map has been possible because of the support of numerous activists who work on the ground. We thank them for their warm support and infinite patience!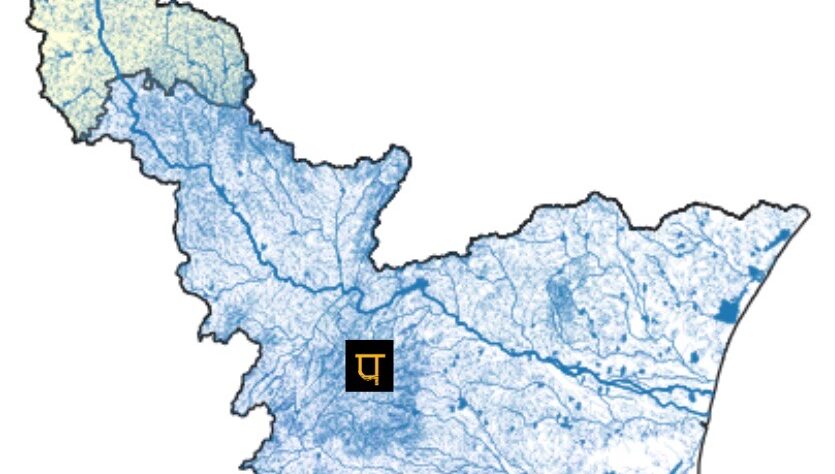 77% of Anekal is in the Dakshina Pinakini River Basin. This page is Dakshina Pinakini River Basin repository .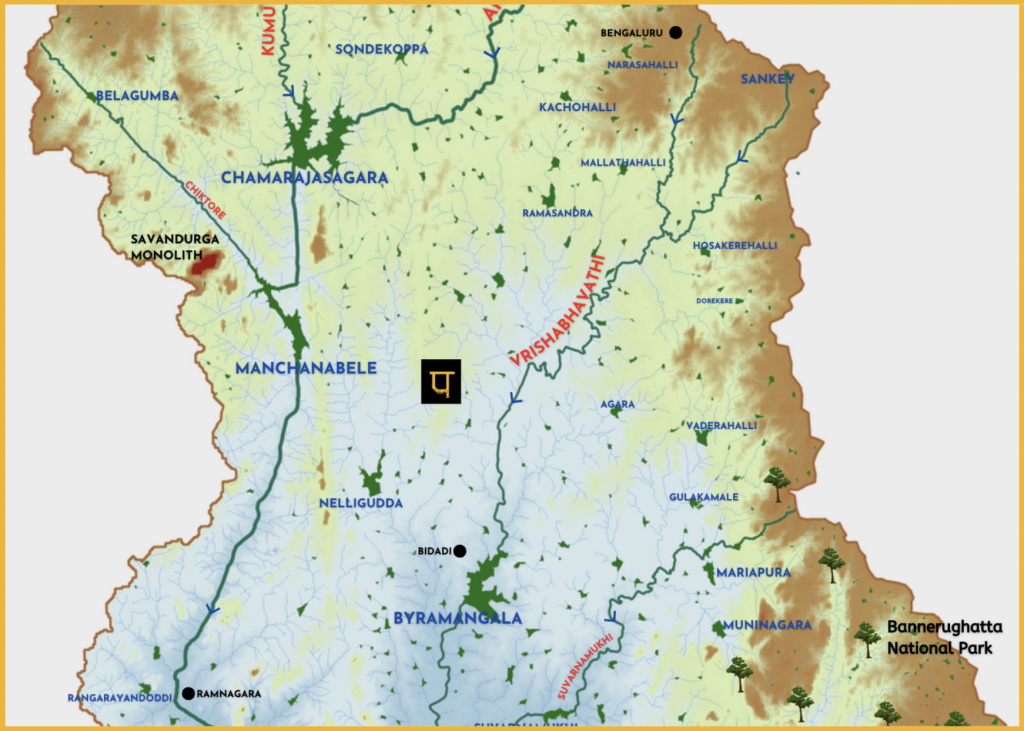 23% of Anekal is in Arkavathi River Basin. This page is the Arkavathi River Basin Repository