Koramangala Challaghatta (KC) watershed -Bengaluru's technology hub, is one of the major watersheds of Bengaluru, occupying 35.5% of Bruhat Bengaluru Mahanagara Palike (BBMP). Unfortunately, the lakes, streams, and their connectivity to the Dakshina Pinakini river are vanishing in the KC watershed due to encroachment and pollution. As a result, citizens have risen for the protection, conservation & rejuvenation of the lakes & streams. Upon repeated requests from the citizens, we embarked on the journey to create a repository of maps, data & analysis
The map shows the significantly altered urban hydrology, including the famed interconnected lake system. All lakes > 3 acres are identified. The lake area, lake custodian and current state of lake development is given. Lakes (> 3 acres) driven to extinction are also identified and their current land use recorded. Stressors such as Industrial Areas, Quarries & Sewage Treatment Plants are marked.
The accompanying narrative gives insights and resources that activists can use. The narrative also takes the KC watershed and Dakshina Pinakini river discourse from generalities to specifics backed by ample evidence.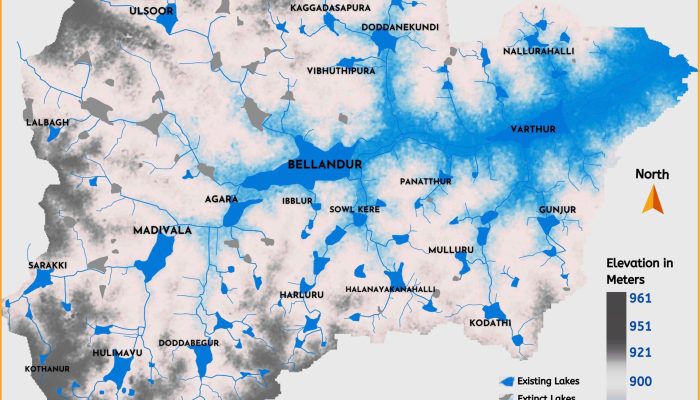 Data is from Shuttle Radar Topography Mission (SRTM) of United States Geological Survey(USGS)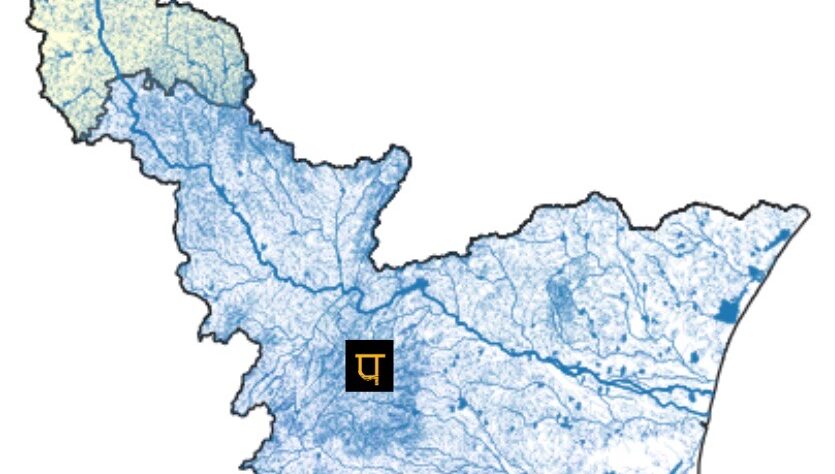 KC watershed is part of Dakshina Pinakini River Basin. The page captures everything related to the river.