RIVER ORIGIN AND CONFLUENCE
UPDATED 07 SEP 2022
Vrishabhavathi river origin has not been easy to find. And what we have found cannot be conclusively said to be the river origin.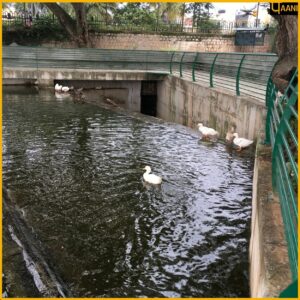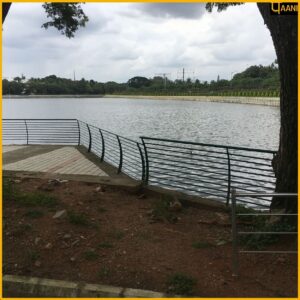 The Bangalore district gazetteer documents the birthplace as Basavanagudi. A report by the Indian Institute of Science (2017), first says the river originates at Bull temple, a small hillock next to Dodda Ganapathi Temple in Basavanagudi. Then it goes on to say that the river originates near Sankey tank, Sadashivanagara. Then again, for the third time, the Indian Institute of Science report says the river originates at Nandi temple in Basavanagudi, creating immense confusion.
The Central Pollution Control Board report (2019) says the river originates in the suburbs of Yeshwanthpura, Peenya. An article by The New Indian Express suggests Nandi Teertha temple opposite Kadu Malleshwara temple in Malleswaram may be the origin. However, there is no proof, as the article itself admits.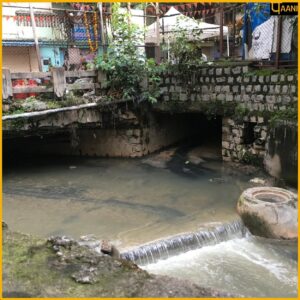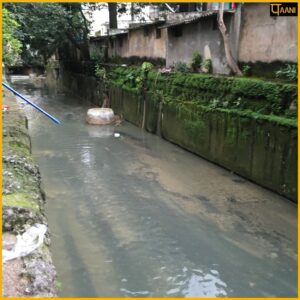 The natural topography of the Malleswaram area, analyzed using geospatial tools and field investigations, showed that the stream overflowing from the Sankey Tank flows around the temple area.  We couldn't find the headwater streams, as they are all covered, concretized, and converted into wastewater drains. Just a few meters from the temple, we spotted the concretized open river channel carrying wastewater. (It had just rained and thus clear waters)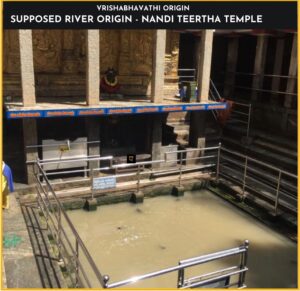 Based on these  observations in Malleswaram area, we have marked the Nandi Teertha temple as the supposed river origin. The altitude at the origin is 906 m. Vrishabhavathi river elevation drops by 278 meters as she flows from origin to her confluence point with Arkavathi.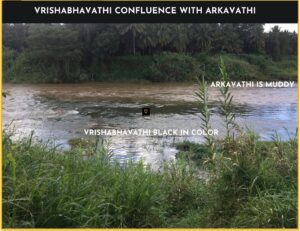 The main tributary of the Arkavathi, the Vrishabhavathi river runs through the south-western parts of Bengaluru and Ramanagara district for about 69 kms (as measured from Sankey tank) before joining Arkavathi near Ganalu village close to Kanakapura town. The image and video (taken Nov 2021) show the black waters of Vrishabhavathi merging with the muddy waters of Arkavathi.