Cauvery river is the lifeline of Bengaluru's economy. Before Cauvery, it was Arkavathi. Running dry and polluted for almost half a century, Arkavathi is biologically dead. It stands as living proof of what is to come for Cauvery, if not already. A victim of urban-industrial society, Arkavathi today is a shadowy semblance of a former glorious river. It is a ghost river.
Key to understanding rivers
Arkavathi River map is published to make relevant data and information on Arkavathi river easily accessible. This map is of relevance to policymakers, lawyers, researchers, academicians, students, and citizens interested in the conservation of Arkavathi river.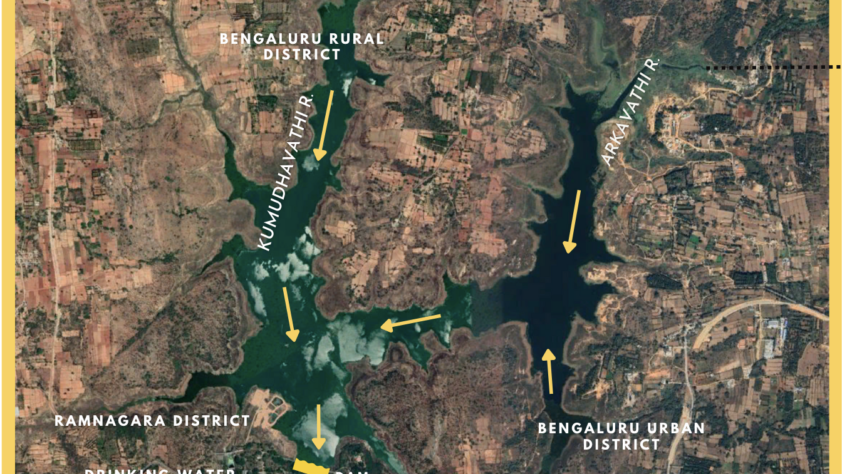 The profile contains relevant information about Chamarajasagara Dam/Reservoir (a.k.a Thippagondanahalli Dam), in an easily readable infographic format.
The reservoir's journey from being Bengaluru's source of water to Bengaluru's sink for waste documented in chronological format